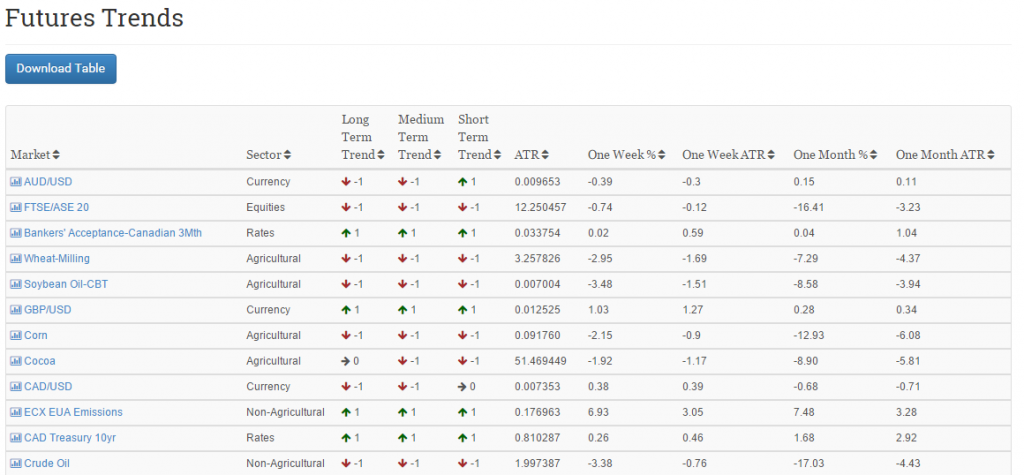 You know, the one with the great market overview of ongoing trends in the futures markets? Or perhaps you were looking for term structured or detailed market data?
It has moved.
The Trends of the World futures table has been a very popular part of this site for years. It, along with other market analytics, has been available here for everyone. Well, I have good and bad news for you.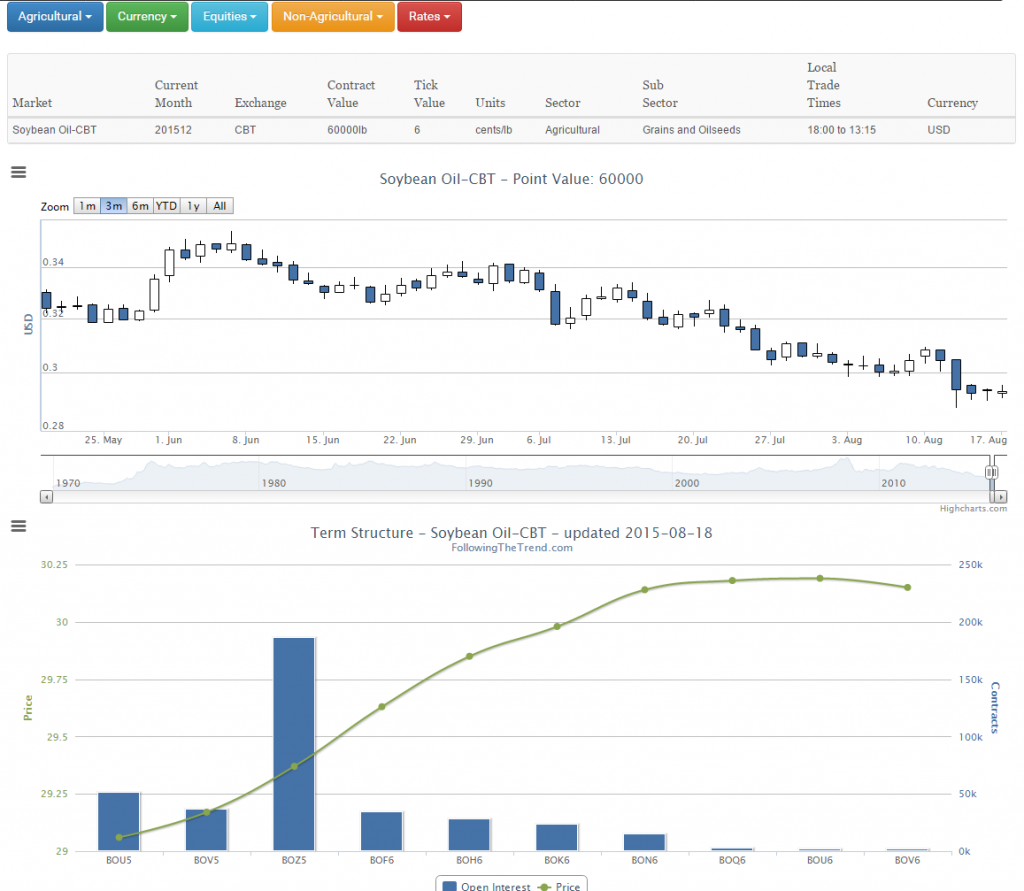 The bad news is that Trends of the World has become a part of the premium space of this site. Yup, that means that I'm greedy enough to actually want to get paid. Hey, we're all in finance here, can you really blame me? Besides, there's the good news. The good news is that the functionality and content of Trends of the World, as well as other parts of the premium section of this site, has been significantly enhanced and continues to increase in scope and functionality.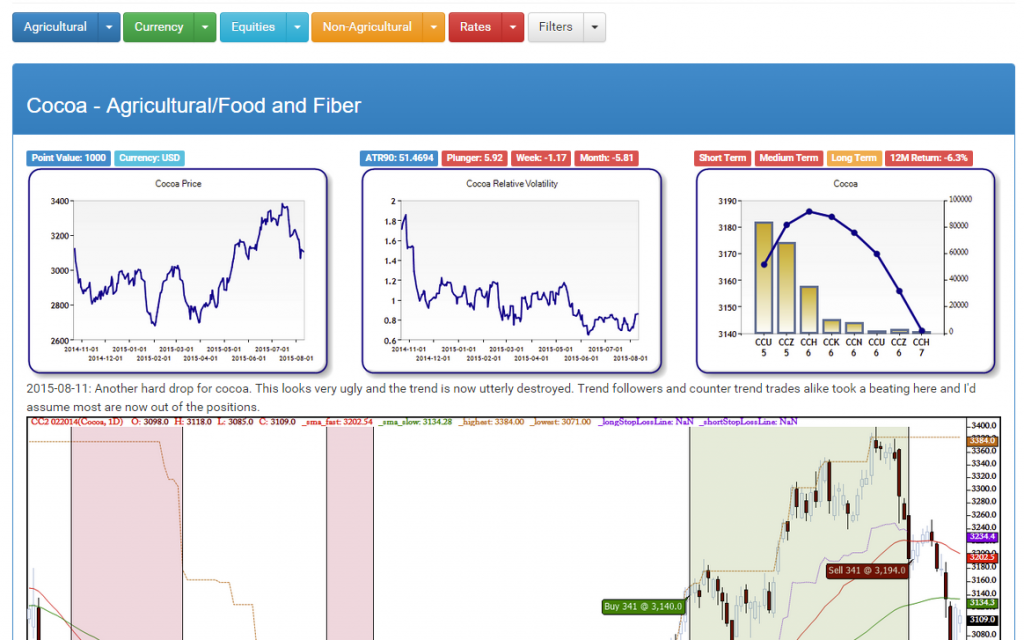 So what else does this premium section have?
Let's of things really. But let's start with the weekly market report. This report covers around 70 futures markets, across all asset classes. It covers these markets from a systematic, professional point of view. The info displayed and analyzed is on a very different level from what you may have seen before. The displays show not only the trending status on four different time frames, it shows relative volatility over time, term structure and it's implication for price development, counter trend indicator status and more. And of course, each market is annotated each week with market commentary by yours truly.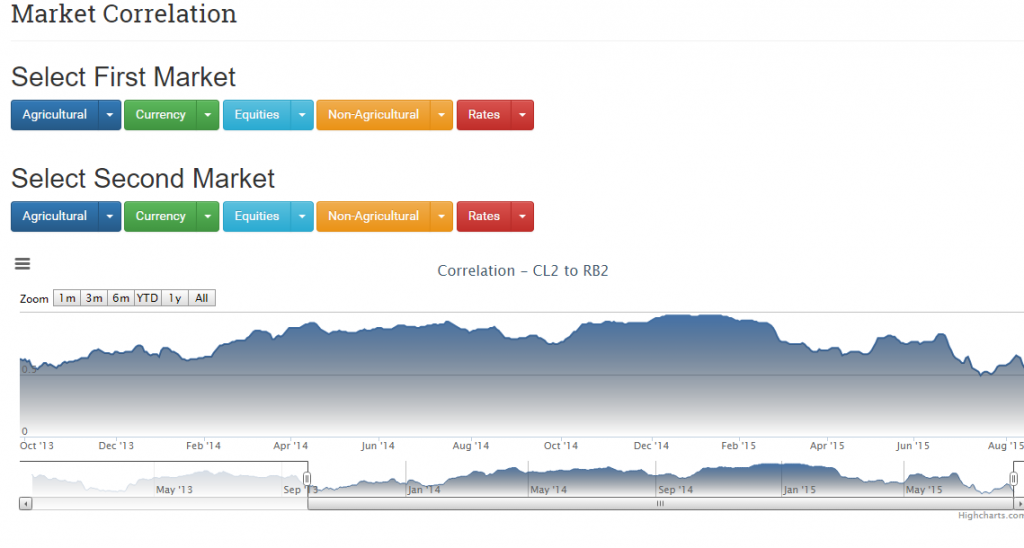 You'll also have access to some pretty neat tools. The pair correlations chart is one of these. This interactive chart lets you chart the correlation pattern between any two futures markets over time. Here you can select two markets from any sector, and see how their correlation patterns change over time.
Oh, and you can of course also see correlations on a sector basis. Yep, you can select a sector, and see how the average internal correlations in that sector changes over time. Bet you haven't seen that elsewhere. With this screen, you can see when the risks in a sector are going up or down. A high internal correlation is a bad sign for systematic traders, since the potential for diversification goes down.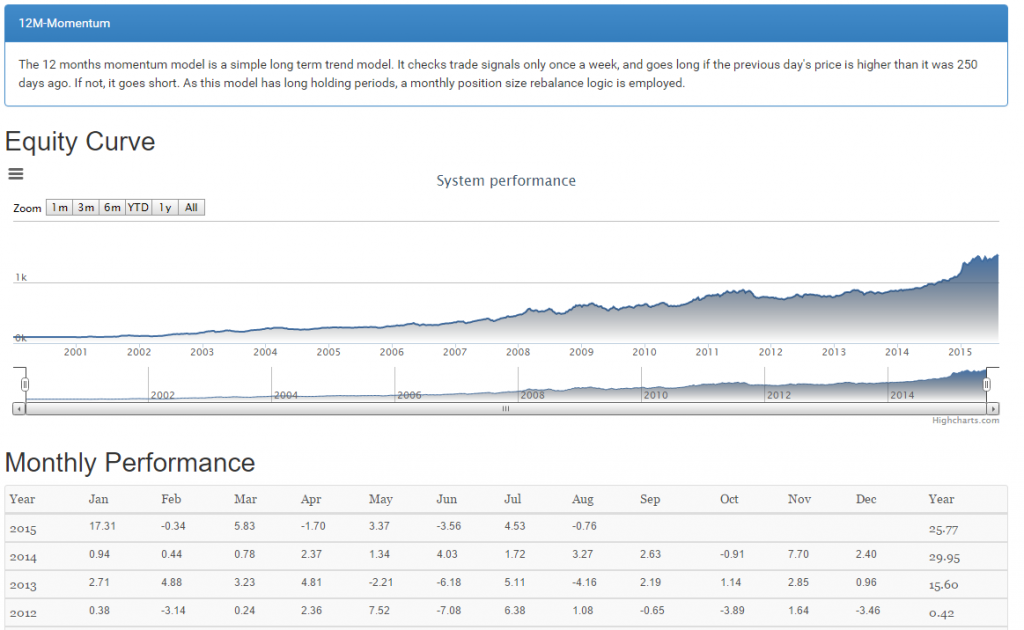 Or how about some live trading models? Complete with all the rules of course, but you'll get much more than that. You'll get a daily automated report of performance, trade signals, portfolio holdings etc.
Models of different styles are shown, and all the rules for these models and several more and presented in detail in the premium research section. Oh, I didn't mention that? there's a premium research section with in-depth documents, explaining complex topics and giving plenty of source code.
The premium research library has full source code for different types of trend following models, counter trend models, automatic quant reporting, and more. Advanced topics are explained and demonstrated. New documents are written regularly, often after requests by subscribers.
You had me at hello!
I never actually said hello, but I'm glad you're convinced. Perhaps I won't have to offer you a discount then.
I get a Discount?
Yes, yes, fine. You'll get a discount.
For a limited time, new subscribers will be able to sign up for USD 99 per month. The regular price has always been $150/M. For those keeping score, that means a 34% discount. For how long is this limited time, you ask? Well, I don't really know yet. Let's see how this experiment goes first.
But I'm already subscribed at $150!
And I'm very grateful for that. Of course, you're free to cancel your current subscription and sign up for this one if you like. No, I can't change the price of the current one for technical reasons. And I can't match the start and end dates if you switch, for the same technical reasons. PayPal works in mysterious ways.
$99 a Month? Wow! Where do I sign up already?
What happens after I subscribe?
Within 24 hours, but usually much quicker, you'll get a welcome mail with your login details. This is still a manual process, to please allow for a few hours.
And then of course, you get the full glory of The Premium Section!