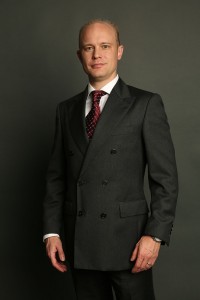 This site is maintained by Andreas F. Clenow, Chief Investment Officer of ACIES Asset Management AG.
A Swedish national based in Zurich, Switzerland, I have had the pleasure of taking part in several hedge fund enterprises. Having been a co-founder and partner of both onshore and offshore hedge funds, I've had quite an interesting ride so far. With a grounding both in trading, quant modelling and programming, my core strength lay within cross asset quantitative trading.
Located in Switzerland since 2002, I'm currently trading futures and equities for individual accounts as well as hedge funds. My career started out as a magazine salesman at age ten and continued with my first company start-up as a teenager, where I provided consultancy services in computer security solutions, enterprise networking and programming during my university studies.
I later joined Reuters Consulting in Stockholm as Nordic Manager for Analytics Consulting division, covering Sweden, Norway, Denmark, Finland, Iceland and the Baltics. After an offer from the Reuters European HQ, I moved to Geneva as Global Head of Equity and Commodity Analytics Modelling and later Global Head of Institutional Charting and Technical Analysis before I left to start up my first small hedge fund with initial seed money of around 30 million dollars and I have been expanding in the hedge fund space ever since.
My first book, Following the Trend, quickly became an international best seller.
This website will host information and resources related to cross asset trend following futures trading, a subject I believe myself to know a little bit about. It's my intention that it be a no hype, honest look at how this segment of the market really works.
Nothing on this website is meant as offer or advice to buy or sell any securities. This site is explaining quantitative financial ideas, concepts, models and approaches, and no recommendations of any kind are made, explicit or implied.