A great trader who decides to manage just his own money made a poor trading decision. If you trade anyhow it's irrational not to manage other people's money.
Living the dream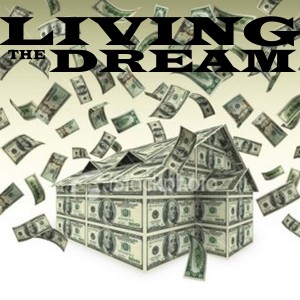 Ok, let's back up a few steps. Let's assume that you've been trading for a while and you're getting comfortable doing it. Perhaps you're becoming pretty good or even very good. You've even reached a point where you're spending full time trading and being comfortable on the results. Now what's your next step?
If your saying that you already reached your dream and that you intend to continue trading for your own account, I'd say you just made a poor trading decision.
I know many people dream of spending full time trading their own account. Perhaps even make enough money to hire a trading assistant. A shiny office with nice equipment. A real, full time, professional trader.
That's an admirable goal for sure. I have friends who took that route and I have the highest respect for them. But I still tell them that they made a bad trade.
Think about what we do in this business. It's not about the love of playing the game. It's not about how being passionate about chart patterns. Obsessions about solving the mystery of the markets. All of these things are peripheral at best.
We're here to achieve high return per unit of risk. It's not about going for the highest possible return. It's about going for the highest possible return per unit of risk. Good traders are not gamblers. We take calculated bets based on risk, reward and probabilities. That's what a good trader does for a living.
When you decide to manage just your own money, you're accepting less reward for higher risk. That, is a poor trade.
The bad trade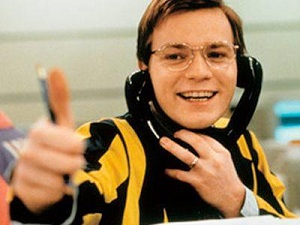 So, back to the fantasy world. You've quit your day job and you've started trading your own money full time. You've got an account of $500,000 to trade and you have no intentions of trading for anyone else.
If you're a conservative trader, you probably compound at 15% or so. That's a respectable number that few manage to average at. In that case, your return in an average year is $75k. Hm.. that's not a great salary. Where I live you get that much working in the grocery store. So we need to aim higher. A bit more risk in there, and we aim for 30% return. Now we can get $150k a year. Not great, but you can live on it. Only problem, the 30% may be average, if you're really, really good. But consistent returns of 30% every single year? Not likely. Sometimes you'll take a hit. Perhaps lose half your capital. Sometimes you might reach near double.
It's going to be a very unpredictable life for you. After you had a poor year, you'll feel like the end of the world. Let's face it, you will have poor years. We all do.
You're thinking of cranking the risk even higher? That's a good way to blow up your account. You'll soon be forced to go beg for your old job back.

The good trade
Start over. You've got your half a mil. You've gone full time. Now let's find some investors.
You make an effort and manage to round up another million. People have seen what you've done for yourself and they want in. So now you've got $1M of OPM, other people's money, and $0.5M of your own. Pool it, trade it the same way. Practically no extra work.
Aim for a conservative 15%. Charge 2%+20%.
What happened to your risk? What happened to your returns?
Now you've got a base revenue of $20k. You get paid that for just doing what you would have done anyhow. With zero additional risk. If you hit your 15%, you get another $30k performance fee. So in addition to the $75k you made for yourself, you now got another $45k. A total of $120k, at low risk.
Oh, and perhaps you'll raise another million. Or two. Or five. With $5M, you've now got a base revenue of $100,000. For a 15% return on that, you'd get performance fees of $150,000. Revenues of $250,000, plus your own gain.
Getting a base fee gives you security and stability. It allows you to focus properly on doing the best possible job, and not on maximizing risks to pay your bills.
You got this gain by doing what you would have done anyhow. With the addition of getting a few external investors in on the ride. If you're good, everybody wins.
Higher returns. Lower risks. Same trading.
Why would you not trade OPM?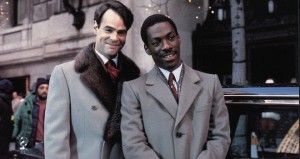 There are a number reasons. Some are valid, some are excuses.
I just want to trade, I don't want to run a business. Fine. It's an explanation as to why you made a poor trade. It doesn't make the decision any less irrational, but it's good that you know why you took the wrong trade.
I don't want to risk other people's money. Well, either you believe in your skills or your don't. Why would you risk your own money if you're not confident in your abilities?
I don't know how to find investors. When you started out, did you know how to trade? If a skill is lacking, that's ok. Either make an effort to learn it, hire someone to do it for you, or accept a poor trade.
I just want to trade, not deal with clients, book keeping and boring things. Be a good sport and contribute to the economy by hiring someone. For higher returns at lower risks, you can afford it.
Regulations and compliance is too expensive. Yes, this is a pretty valid one. It is much more difficult these days, especially in Europe. Well, it just means that you need a larger critical mass. You can still do it, the bar just moved up a little bit.
My strategy can only be traded with small amounts. Sure, this could be a concern for some strategies. Those strategies are fine for as long as they lasts, but they are more vulnerable and could suddenly stop working. You should probably keep looking for more strategies with higher capacity.
Yes, of course I'm deliberately provoking you with this article. It's often a good way to get people to think in a different direction. If you've been dreaming of trading full time for yourself, give this article some thought.
Managing money for others, along with your own, means higher returns at lower risk.
Does it really make sense to trade just your own money?