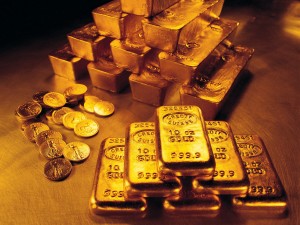 Gold, silver, crude oil, gasoline etc. all hold many profitable opportunities for the trend following trader. These futures are mainly traded on the large US based commodity exchanges and they are highly liquid.
This sector is a convenient and pragmatic mash of metals and energies which in behavior are much closer to each other than they are to their agricultural cousins. There are not as many interesting instruments in this sector but there are enough to get some decent exposure.
In the metals group we have mostly precious metals available if we want to stay within the futures space. Most base metals are traded on the LME as forward contracts. These could be used for trend following strategies as well of course but since we are on the topic of futures, I'll stick to the most liquid metals traded on the major futures exchanges.
In the energy space you primarily have oil based instruments, such as light sweet crude, heating oil and gasoline but also natural gas which tend to behave very differently from its peers.
| Name | Point Value | Unit | Currency | Exchange |
| --- | --- | --- | --- | --- |
| Gas Oil | 100 | Tonne | USD | NYMEX |
| Crude Oil | 1,000 | Barrels | USD | NYMEX |
| Heating Oil | 42,000 | Gallons | USD | NYMEX |
| Natural Gas | 10,000 | mmBTU | USD | NYMEX |
| Gasoline | 42,000 | Gallons | USD | NYMEX |
| Gold | 100 | Troy Ounces | USD | CMX |
| Copper | 25,000 | Pounds | USc | CMX |
| Palladium | 100 | Troy Ounces | USD | NYMEX |
| Platinum | 50 | Troy Ounces | USD | NYMEX |
| Silver | 5,000 | Troy Ounces | USc | CMX |