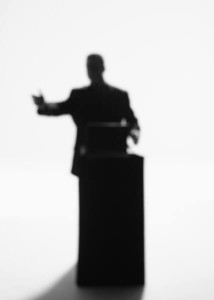 I am available for speeches, presentations and workshops. Schedules may be limited due to the demand for these talks and the fact that spend only a limited amount of my time on speaking engagements. Fees depend on location and length of presentation. For further information, contact me directly through the form above of on +41 79 340 75 59.
The lengths of the talks and workshops can be tailored to particular events and needs although they are normally around one hour. Multiple talks can be combined into half-day or full-day workshops.
All talks and workshops are tailored and tweaked to fit the target audience at any given event.
Sample Talks
Understanding Futures Hedge Funds
Most institutional investors know of futures funds but few understand what they really are investing in. This talk explains the underlying ideas of futures funds and an overview of the strategies employed. The participants will be able to gain a solid understanding of how the returns of these funds are really created. The various asset classes involved will be explained and how they impact the long term performance patterns.
Quantitative Screening of Futures Funds
Looking at the pure return numbers for futures funds can give a highly distorted picture. The professional investor will in this talk be informed of methods which can be used to rank futures funds and to evaluate them more objectively.
Constructing Diversified Futures Strategies
The key components of cross asset futures trading models are explained and how each of them impacts the bottom line. The audience will learn how the buy and sell rules are generally overestimated and how the real difference is made by risk and allocation rules.
Testing and Evaluating Trading Systems
Workshop oriented presentation where the participants learn professional methods of analyzing trading systems.
CTA Style Trading for Private Individuals
If there is a catch to trend following futures trading it is that you need a large initial capital base. This talk will discuss various methods of overcoming this obstacle, as to allow the audience to enter the field of CTA style cross asset trend following with a relatively small asset base.